All Targets and Accessories are IPO Copyright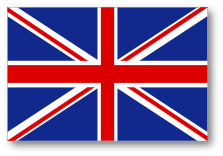 Made in Somerset Somerset

'Recently I met Nikki from Custom Targets through a mutual friend.
Nikki asked if I would take a look at some of the targets that she produces from her business based in Yeovil
I particularly like the pin target system, this is very challenging and would make a great practice aid for standing and kneeling training.
The pin target set comes with an array of interesting targets to place in the pin system rack and hang below, although I didn't try the paint ball exploding target these also looked like fun.
Personally I haven't seen targets like these before, I like the idea of the replaceable pin target system especially the small ones. You get great satisfaction when you shoot the top off of one of the 8mm pin targets at 45+ yards.
Take a look at the pictures below for more info and if you are interested contact Nikki directly. I am sure she will be more than willing to assist.
All the best,
Justin'
Home
ONLINE STORE